Mazda's Summer Drive Event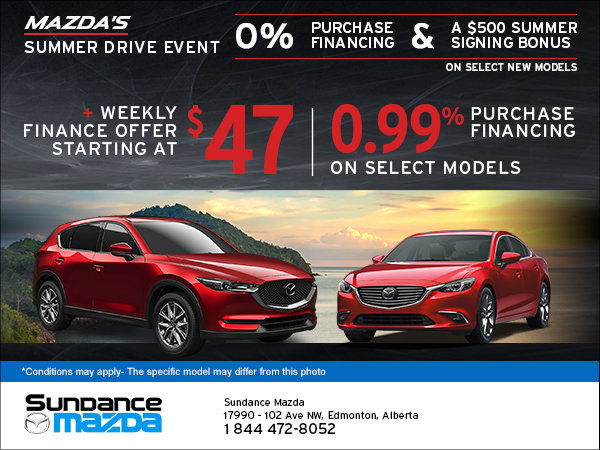 Take advantage of our monthly sales event!
Finance a new Mazda from $47 a week and get 0.99% purchase financing on select models!
OR get 0% purchase financing and a $500 summer signing bonus on select new models!
Hurry! This offer ends August 31st, 2017.
Book a test drive today!